New Jersey Criminal Records Expungement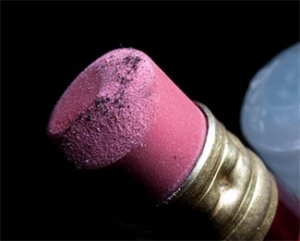 Having a criminal record can affect your life and future in significant ways, and may be a significant roadblock to moving forward with your life. Criminal convictions from your past can hinder your ability to successfully pursue educational endeavors or careers in certain fields, such as nursing or education. Your criminal record may also prevent you from obtaining a New Jersey firearms identification card, or bar you from acting in ways that benefit your community such as coaching little league sports teams or working as a crossing guard. No matter what you plan to do in life or what job opportunity you are pursuing, a criminal conviction in your past will always be there, lurking dangerously and potentially counting against you any time a background check is conducted for a job, educational, or community service opportunity.
Because of the many ways that a criminal record can wreak havoc on your life and future, if you have any criminal convictions on your record, it is important to consider the option of seeking expungement of your conviction, also known as expunction. In New Jersey, this process allows those with blemishes on their record for indictable offenses, ordinance violations, juvenile charges, disorderly persons offenses,  arrests not resulting in conviction, and mental health records to remove these items from the public record, thus eliminating its ill effects on your life and your ability to take advantage of promising opportunities. Although expungement does not technically completely erase a conviction from your record, it does effectively hide the record for purposes of any background checks to which you might be subjected for a wide variety of purposes, including FBI searches of your records. This ensures that your criminal record will effectively be cleared up for the purposes of background checks associated with job opportunities, educational opportunities, community service positions, and other endeavors.
Why Should I Pursue An Expungement?
In our society today, your good reputation is one of your greatest assets, and the status of your criminal record is one of the most commonly reviewed indications of the status of your reputation. Therefore, a clear criminal record not showing any convictions can be crucial to your future, and to your ability to move on from a past conviction and lead a successful, happy life. The status of your criminal record will often be one of the main factors considered by employers in determining whether to offer you a particular job opportunity, or by educational institutions in deciding whether to offer you space in a competitive program. Your criminal record may also be reviewed by current employers and professional licensing boards, and could cost you a job that you already have, even if you are performing well and doing valuable work for your employer. Criminal background checks are used in more and more professions these days, including day care or childhood education, nursing, and even volunteer positions like little league coaching, and can also come up when applying for a wide variety of other opportunities, such as adopting a child or acting as a foster parent, working or volunteering at a school, or seeking to obtain a firearms identification card. Because criminal conviction records are so commonly and widely consulted as a means of establishing and confirming reputation in our society today, having your record expunged can help you to move on with your life and avoid the potentially severe effects and negative connotations of a criminal record from your past.
New Jersey Expungement Attorneys
At The Law Offices of Jonathan F. Marshall, our legal defense team has handled countless expungement matters, helping our clients to move on with their lives and leave behind potentially damaging criminal convictions. We understand how important it is to have your conviction properly and quickly expunged from your record, and we make expungement matters a priority in order to help you put the past behind you as quickly and effectively as possible. Call us at 1-877-450-8301 any time for a free consultation on your expungement matter.